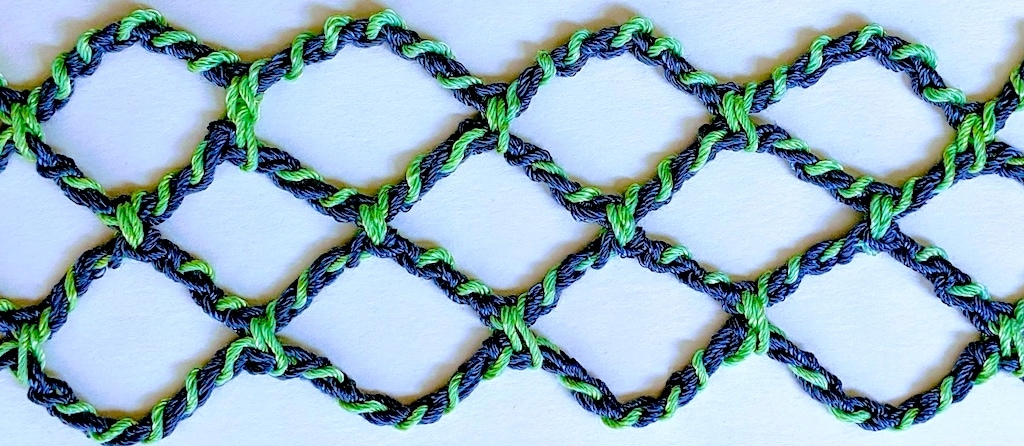 "What Is Crochet, Really?" was first published as issue #103 of Vashti's Crochet Inspirations Newsletter. I sent it to 8,043 subscribers on October 9, 2020 with the title, "The Big Picture of Crochet". I've updated the third paragraph ("This idea for a newsletter topic…") as of Nov. 2, 2020.
I have a fresh big picture of crochet to report.
I've worried about whether you'd be interested in my "what is crochet" thoughts, but you know what? It's crochet theory, which we don't have enough of, so I'm probably not alone in pondering it.
For help in my quest I turned to national libraries, big crochet sites, encyclopedias, and academia. How does crochet fit into the larger world? How is it defined by and for non-crocheters, versus crocheters? Within the subject of crochet, how is its huge variety organized into subtopics?
This idea for a newsletter topic grabbed hold of me thanks to three writers (I've listed all mentioned sources at the bottom): Cary Karp, Rachel Maines, and Sue Perez. Cary's Loopholes blog has several thought-provoking posts and published articles about crochet history and structure; his "Defining Crochet" article had me mulling "what really is crochet" for weeks. It turns out that my "how does crochet fit into the larger world" question is addressed in Rachel's book. Sue's new category-crossing crochet book was an indirect trigger (see Links at the bottom).
Continue reading

What IS Crochet, Really?