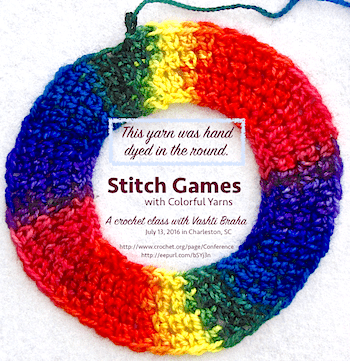 This page has been updated for the upcoming
2018

"Creative Planned Color Pooling" class scheduled for Saturday, July 28 in Portland, Oregon.

Clickable resources for my 2016 Crochet Stitch Games with Colorful Yarns class. Includes patterns for designs shown, and inspiration for new games. Also articles & books recommended in class.
Crochet Patterns & Crochet Alongs
Vashti's Newsletter Issues
2016 Crochet Stitch Games, Blogged
Inspiration