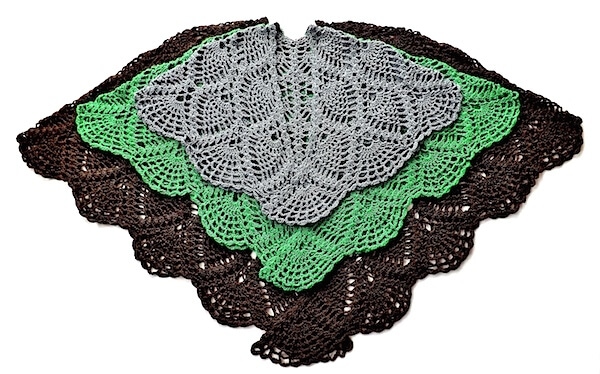 Pineapples are the theme for this year's crochet conference (2016). CGOA's Hall of Fame Award winner happens to be a pineapple lace queen!
You know these are freshly crocheted because the colors are the new ones we just received from the mill. Even my husband is amazed. (Not shown: Lavender Ice. That's for another day.)
If you'll be attending the conference this month, come by our booth #203 (on the right after you enter the market). Lots of pineapple lace to see and try on!
Pictured: Three sizes of Curaçao —a wrap with jacket option—in Carbonite (dark grey), Emerald Deep, and Dark Roast colors of Lotus.