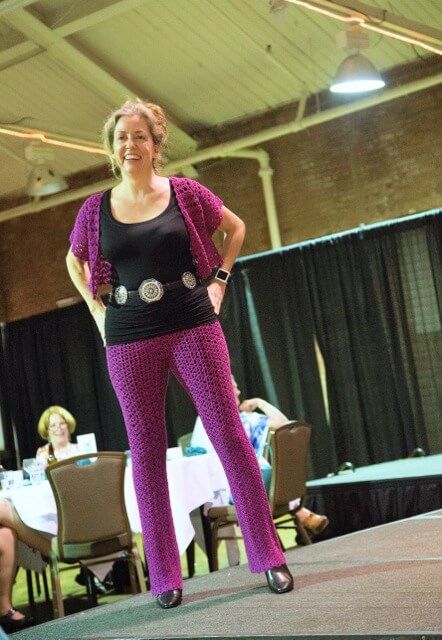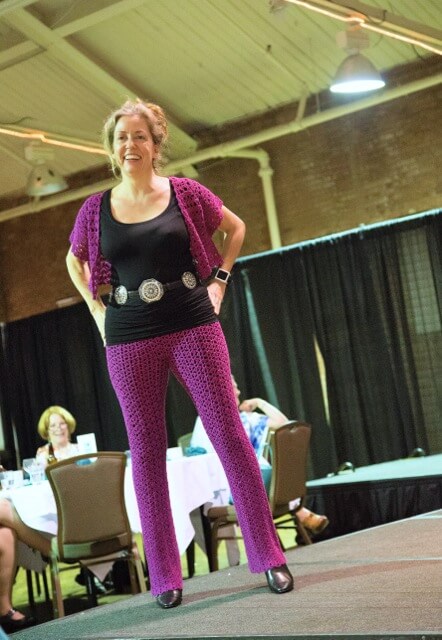 CGOA member Irene Iannelli brings her photography-savvy husband, Alex, to Chain Link conferences. Here's one Alex snapped at the 2014 summer fashion show banquet, during the guild's 20th anniversary crochet conference.
Doris Chan designed the lace pants and the bolero in her signature construction method of crocheting in the round from the top down. The drape and fit feel naturally comfortable and sleek. She waited to design these garments until we developed the Lotus yarn for them. They're made for each other.
Click on the photo for more details on the patterns. Bolero pattern and our Lotus yarn are in the shop.
Even Alex and Irene's adorable toddling daughter modeled on the runway for the first time! July 26, 2014 at the Radisson in Manchester, New Hampshire.