I'll be blogging most days of this Great Quarantine of 2020. Some posts will be short check ins, all will be crochet related.
Newsletter Update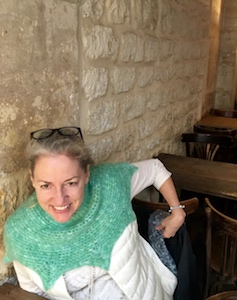 I sent out issue #100 of my crochet newsletter to over 8,000 subscribers on September 1, 2019. Don't worry, you haven't missed out on issue #101. I haven't sent it yet. There was a big disruption in the newsletter-sending force. The service provider I'd used for nine years revamped their pricing for legacy accounts like mine. (I'd already been paying too much!)
I'll be using a new email service provider starting with issue #101. I'm mulling the topic now. It's thanks to this corona virus quarantine that I powered through the technical steps needed to switch to the new service.
Just before CGOA issued their call for teaching proposals (October 2019) I was updating early newsletters to republish on my blog. Here is a completed one: Issue #2, Stitch Equivalents. I tried a few blog templates, a few new swatches. I'm pleased with it.
What, only issue #2, you say? CGOA's teacher call came out while I was working on #3.
New Classes for CGOA
October was a blur of class topic testing, research, and photo optimizing. The submission process becomes arduous when the topics you submit are new ones. I had a lot. It's so worth the extra effort. What crocheter doesn't want new class topics to choose from?
I tapped into an endless fountain of new class topics, it seems. It took me by surprise. This was the bulk of October for ol' Designing Vashti. Maybe I should expand the October update a bit and blog about this behind-the-scenes activity.
The grand outcome: CGOA's Class Selection Committee chose seven topics. This means I'll be teaching a class in every time slot of the conference. (Note that this summer's conference will likely—not 100% certain yet—be postponed or canceled. The chance that by July it could commence as planned does look slim right now.)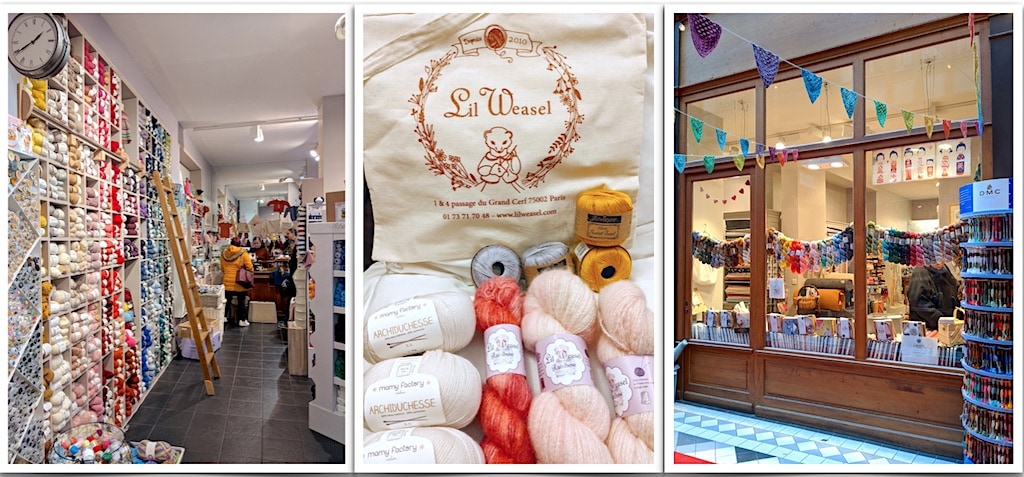 Wow the Travel!
From November to January I was either traveling, or preparing for the next big trip, or recovering from jet lag. I didn't recognize my life; I'm not a big traveler. Usually I do weekend road trips and one long distance domestic flight, at most (often to a conference).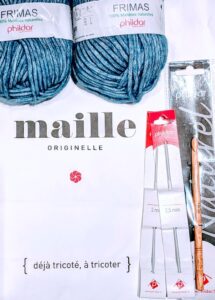 November 2019 was all about Sedona, Arizona. It was work-related for my husband, and I fully enjoyed the resort room provided to us. It had a fireplace omg. There was a cool-looking pomegranate tree outside our window.
December was all about Paris, France. I love just being able to say that. It was an early surprise birthday present! My husband, son and I spent almost three weeks there. It was epic.
Crochet-wise, I expected to crochet a French market bag I designed, but didn't get far enough on it. I did visit two delightful yarn shops where I bought yarns and crochet hooks made in France.
Imagine being in Paris when you find out which class topics you'll be teaching in 2020. (I didn't even know until a month before that I'd be going.) Not only does it alter the course of your days and months to find out whether your classes were picked for the conference. It also matters which and how many classes.
Some class topics take more preparation and testing than others. Others coordinate with each other so that prep for one also applies in some helpful way for another. A few are unique head trips that require gear-switching. One requires perfect text instructions, while another needs extreme close up photos or giant floor models. This is some of the stuff I thought about on the flight home.
Jetlag January
I began January blissfully jet-lagged and facing the big messy room I used for creating the topic proposals in October. Back then I'd closed the door on it until I knew which ones CGOA chose. Now I could clear away all the materials for classes that were not picked. That's a perfect task while jet lagged.
I gave each chosen topic its own pocket folder. These seven pocket folders start out as in-bins. If I have a thought about what would work great for a topic's class handout, I drop a note in its in-bin. If I see a relevant design in a magazine, I tear it out and toss it into an in-bin.
This update is almost complete: we're at February now. That's when I created this Mindbender Mobius class information page. February was a big prep month for two of my newest class topics: Tall Stitch Virtuosity and Return-Pass Hijinks. I remember it as full of eurekas. (I'm mulling whether any would make a good newsletter #101 topic.)
Aside from crochet, January and February were also about realizing it was time for us to move—to get our house ready to put on the market. I think the France trip helped give us the refreshed headspace to admit this and get going on it. We've lived here for 25 years so it's a big change. We started renovating the kitchen…and…it's still a construction zone. Just in time for a quarantine.
Quarantine Crocheting
There's a lot of uncertainty right now. I need to continue preparing to teach classes even if the event is postponed or canceled, but it feels weird. I need to share and connect with crocheters, especially everyone I'm used to seeing at conferences. My crochet inspiration is erratic. I wonder if that's the case for you too, lately?
I'm just going to be blogging my quarantine crocheting. Please pop in and say hi. Check in directly at https://www.designingvashti.com/blog/ or subscribe to this blog, or to my newsletter. You could also sign up for alerts from my Facebook page or from my Twitter feed. I announce every new blog post in these places.